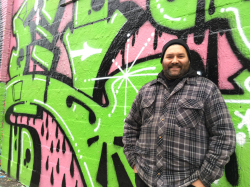 Latest posts by Macarony David
(see all)
Spray painting on furniture is a fantastic way to give a unique look to your furniture. However, not only furniture, you can also apply spray paint on anything to give that object a beautiful outlook.
Whenever I spray paint on something, it gives me instant satisfaction. Also, spray painting on something takes only a few minutes. But after spray painting on an object, you can also seal the painting with a sealer because sealing can give your object a flawless and durable look.
Now, you may wonder, "do I need to seal spray-painted furniture?" No worries, because I will include the answer in this article. Please read the article.
Sealer: What Does It Do?
Simply said, a sealer, also known as a topcoat, safeguards your lovely paint finish against overflows, scratches, and chips. Additionally, topcoats are much more durable to damage. It is because they dry to a more robust finish than most paints.
Sealers also safeguard the spray-painted surfaces of your furniture from moisture. And it can produce a finish that is simple to clean without removing the paint from below.
When spray painting furniture with a low-finish paint, such as matte, eggshell, flat, or chalk paint, it is best to apply a sealer. These finishes are difficult to maintain and are simple to scratch and stain. You can easily clean the surface and maintain the piece's aesthetic appeal by sealing them.
Sealer: The Types
There are many different types of sealants available on the market. Even a few sealers may be applied to both painted and unfinished wood. The following are some sealants that you can apply to painted wood:
Polyurethane
A very robust and protective covering is applied to raw wood and painted surfaces by applying polyurethane, an oil-based, synthetic sealant. You can use a brush or a spray can to apply the liquid forms of polyurethane.
Moreover, you must apply it outside or in an area with good ventilation. The reason is that it releases harmful VOCs or 'volatile organic compounds' if wet.
Polycrylic
Water-based polycrylic is a finish coat that you may apply with a brush. However, it gives off a little odor and is simple to clean up with water.
Although it works well, polyurethane is more durable. However, due to its low VOC content, polycrylic is frequently used, particularly for children's furniture. When polycrylic is wet, it has a milky or white appearance; when it dries, it becomes clear.
Paste Wax
Wax is mixed in a solvent to create paste wax. The wax is a chemical that occurs naturally, such as carnauba or beeswax.
The best applications for wax finishes are over milk or chalk paint. However, use a cloth or brush to apply the product, then remove any extra with a wet cloth. Additionally, you must polish it to bring out its shine after drying.
In order to give a better look and a softer feel, you can also put wax over polyurethane. Apply wax at least once a year because it is not very long-lasting.
Sealer: How To Seal Spray Painted Furniture
Furniture sealers can be applied in various ways, including with a paintbrush, paint sprayer, cloth, wax brush, or applicator sponge. You will need to apply a particular technique depending on the sealer you are using.
I will give you the steps of applying sealer with a paintbrush. Though you have spray painted your furniture, you can apply the ways mentioned above to seal your furniture. Therefore, the steps for applying polyurethane or polycrylic sealants are as follows:
Firstly, ensure that the last layer of paint is completely dried. After that, using 220 to 320-grit sandpaper, lightly sand the surface, applying pressure to clean out any rough edges. Then, you can remove the sanding dust from the surface by wiping it with a wet cloth.
Now, take a clean paintbrush and dip it into the sealant container. If necessary, gently shake the sealant.
But do not shake the container vigorously, as this could cause bubbles to form in the liquid. Then, on the can's edge, gently remove any extra sealant.
Firstly, precisely and in a single direction, apply the sealer onto the surface from corner to corner. After the sealer is completely dry, this will offer a smooth finish.
While the coat is still wet, you should use the brush's side to smooth out the drips or bubbles you may have seen. Depending on the product's instructions, give the sealant between one and two hours to dry.
Now, with 320-grit sandpaper, lightly sand the dry coat. After that, utilize a wet cloth to wipe away the sanding dust.
Finish the sealant with a second layer. And apply one to three more layers of sealant after letting the first one dry and sanding.
After the final layer, no sanding is required. Before using, allow the finished item to cure overnight, as directed by the product, or for a specified time.
Sealer: Seal The Spray Painted Furniture
Now, in this section, you will get the most awaited answer to the question, "do I need to seal spray-painted furniture?" The answer is it is optional to seal your furniture after spray painting.
But if you regularly use that furniture, I recommend you seal your spray-painted furniture because the sealer will make your furniture more durable. In short, applying a topcoat can increase the lifespan of the paint on your furniture.
Also, it will aid in preventing fractures, scratches, and general paint damage on your furniture. However, the lifespan of the painted artwork depends heavily on how well you clean and prepare the piece.
Frequently Asked Questions
null!– wp:rank-math/faq-block null –> nulldiv class="wp-block-rank-math-faq-block">nulldiv class="rank-math-faq-item">nullp class="rank-math-question">Is It Possible To Seal Paint Using Hairspray?null/p>nulldiv class="rank-math-answer">Hairspray cannot seal paints like tempera, acrylic, or other paint. Thus, they cannot be used on rocks. Moreover, paint and hairspray do not mix well, and some hairspray formulas can make your paint melt or get sticky.null/div>null/div>nulldiv class="rank-math-faq-item">nullp class="rank-math-question">To Seal Paint, What Is Sprayed On Top?null/p>nulldiv class="rank-math-answer">You can apply one or two layers of polyurethane to paint to protect it. Even though it dries faster, oil-based polyurethane provides a more excellent finish. You can coat any paint with polyurethane if it has been adequately cleaned and prepared.null/div>null/div>nulldiv class="rank-math-faq-item">nullp class="rank-math-question">How Can I Seal
Acrylic Paint
With Common Household Items?null/p>nulldiv class="rank-math-answer">Clear nail polish is one of the more popular household materials you can observe people using to seal acrylic paint. Although it seems like a popular choice, the outcomes are far from perfect.null/div>null/div>nulldiv class="rank-math-faq-item">nullp class="rank-math-question">Which Sealant Works Best For nulla href="https://spraypaintguides.com/how-long-does-spray-paint-last-on-a-firearm/">Spray Paintnull/a>?null/p>nulldiv class="rank-math-answer">You can apply 'Krylon Sealer
Spray Paint
to cover any surface with a protective layer. It is appropriate for use inside and outside your house and dries quickly. Also, you can use it to create a variety of materials, including metal, wood, ceramic, paper, plastic, glass, wicker, and paper mache.null/div>null/div>nulldiv class="rank-math-faq-item">nullp class="rank-math-question">What Sealant Do I Use After Painting Furniture?null/p>nulldiv class="rank-math-answer">Although 'paste wax' is the most time-consuming sealant, it gives painted pieces a deep shine. It is also compatible with chalk paint and other oil and water-based paints. Usually, you spread a small layer of wax on a freshly dried painted surface, allow it to dry as directed, and then polish it by hand until it shines.null/div>null/div>nulldiv class="rank-math-faq-item">nullp class="rank-math-question">When Should
Spray Paint
Be Clear Coated?null/p>nulldiv class="rank-math-answer">You should apply the clear coat 30 minutes after the base color has been painted. Apply 4 to 5 wet coats, allowing at least 10 minutes between each coat. Before applying the next coat, each coat must be completely dry to the touch.null/div>null/div>null/div> null!– /wp:rank-math/faq-block –>
Final Thoughts
Finally, sealing can protect your object from rust, heat, water, etc. And sealants can make your object long-lasting. So, if you ask, "do I need to seal spray-painted furniture" I will say that you must seal your spray-painted furniture.
However, there are several types of sealers on the market. So, you can choose one depending on your needs. And if you want to learn how to apply sealer on painted furniture, you can look up this article to get the process.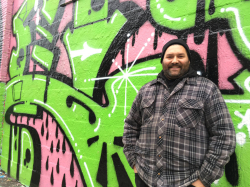 I am Macarony David & I am a fancy spray paint artist. I like to play with color and make the walls colorful, with more than 17 years of experience. I have made some recognizable works.