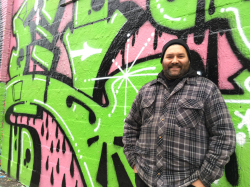 Latest posts by Macarony David
(see all)
You all may want to paint your firearms. I can understand your feeling, but it is a matter of consideration to spray the best paint over your firearm. Spray paint is something that can give your guns a good look.
I am saying this because once I was interested in painting my gun. Unfortunately, I chose the worst spray paint and applied it the wrong way. That is why it did not last long.
Wondering to know how long does spray paint last on a firearm? You need not worry because I have come here with some solutions. Let's read the article to get the answers.
Is Spray Paint Adhesive to Metal?
As your gun is made of metal, it is essential to know whether spray paint is adhesive to metal or not. Spray paints do not adhere well to metal.
Spray paints are not allowed on bare metal. Although the spray paint will initially adhere to the metal, it will peel off after some days.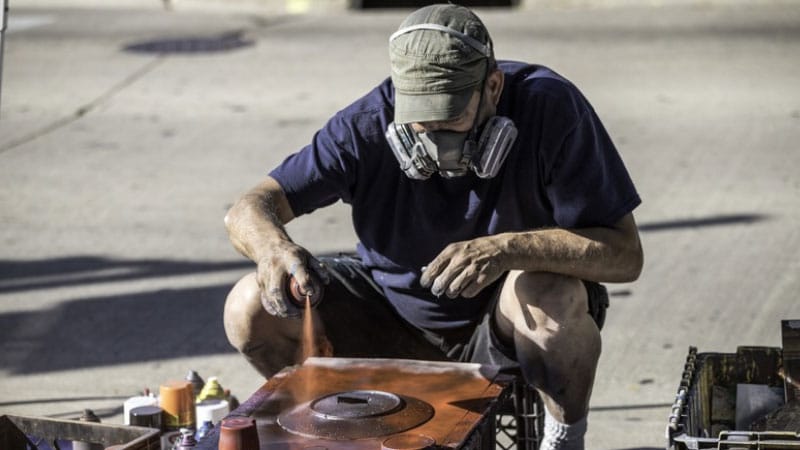 There are two reasons spray paints do not adhere well to metal. Firstly, most bare metal surfaces are non-porous.
It means that the spray paint will not go into the metal. That is why it does not adhere well.
The second reason is that metal surfaces have dirt and rust, especially outside. All of these prevent the paint from adhering correctly.
So, before spray painting the metal, you have to clean and sand it. You can remove dust by cleaning and sanding.
It will be helpful if you apply a self-etching primer. It is because self-etching primers can make the colour more adhesive. On the other hand, primer helps protect the slippery metal surface so that the spray paint can go into it.
What Exactly Is Gun Paint?
Firearm or gun paint is used to clean and recoat your gun. The best gun paint must have several unique characteristics to suit the application.
Guns are not the easiest things to paint for a high-quality and long-lasting finish. When you paint your gun, you want the paint to be able to hold the use of the gun.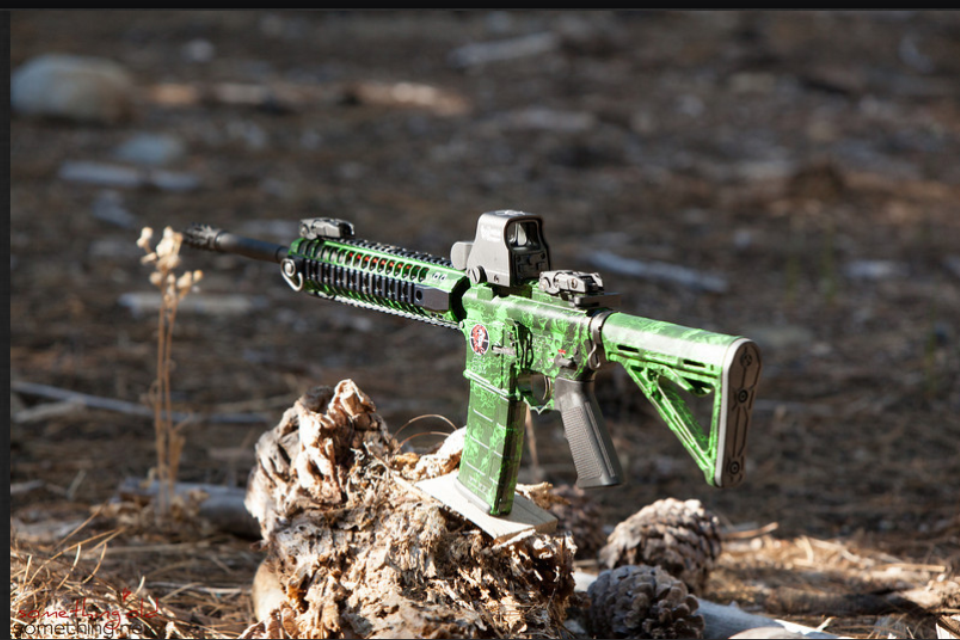 Additionally, you want your paint to not break and peel over time. The best gun paint must adhere to the material from which the gun is made.
People usually use spray paint for firearms to give them a smooth finish. Spray paint for weapons is much easier to use. It allows you to coat your gun without affecting the overall outlook evenly.
The best gun paint must be resistant to heat and wear. When firing from a gun, the barrel becomes hot.
So, you have to make sure that the paint does not spoil. Moreover, you need to prepare the colour correctly based on the metal of your gun.
Laws of Painting A Gun
It is difficult to say whether painting a gun is lawful or unlawful. It is illegal in several states to paint a firearm without a license.
On the other hand, some states do not make it illegal to paint a gun as long as people do not change the colour. Before you decide to paint your rifle, verify your state's laws.
Reasons for Applying Firearm Paint
If you want your gun to last a long time, you must maintain and protect it. You can use spray paint to keep your gun looking new by preserving the colour and gloss.
Some people may use it to hide any marks. Moreover, some may use the best gun paint to restore their old guns to their former brilliance.
However, if you want to protect your gun against rust, you may apply paint developed for firearms. This type of paint can create a protective covering on the surface of your weapon. Thus, it can prevent your gun from rusting.
Another reason can be that maybe you want to fully recolour your gun and give it a new, unique effect. So, for these purposes, you can use a firearm paint to complete the task.
Why Don't Your Firearm Coatings Last?
There are various reasons why a spray-painted coating on a firearm does not last long. Are you looking for how long does spray paint last on a firearm? You may find the answer below.
The lasting time of your firearm depends on you and your deeds. Probably you are not using the proper paint for the job. In addition, you may not prepare the surface properly.
You can find numerous spray paints on the market that are not made for metal surfaces. However, your gun is made of metal. So, you must choose a suitable spray paint.
On the other hand, you may go to war with your painted gun in adverse weather conditions like rain, snow, and wind. It may look thrilling, but your gun might not enjoy it.
However, the colour of your firearm may spoil. So, If you use an aerosol spray, you have to seal the coating. Otherwise, the paint of your gun will peel off.
So, these are the reasons that your firearm coating does not last. However, to make your firearm coating last longer, you need to choose paint carefully. Additionally, you need to follow some procedures.
Features of A Good Gun Paint
There are so many different types of paint on the market that can confuse you. You do not have to do a lot of things but follow the tips below to determine whether a spray paint is good or not.
First of all, use the detergent to clean the paint. A typical detergent will not remove all of the colours. However, if the colour is slightly blurred, you should avoid using that paint since it will not hold the chemicals.
Time is a valuable aspect of our life. So, the amount of time your gun takes to dry is a reliable indicator of the product's quality.
You better prefer the fast-drying paint. It is because fast-drying paint takes 20 minutes to dry, saving your time.
Another thing to consider is flexibility. Flexible spray paint can fit into any surface, such as metal, plastic, or wood. That is why flexibility is a great way to judge a product's quality.
Lastly, the price is another thing to consider. Likely, you do not need costly paint to complete your task. You can choose a low-cost colour.
Some high price paints are not even as good as cheaper paints. They only have the brand name.
So, these are the things you need to know before you go out and buy the paints. After going to the store, evaluate all of the factors I mentioned above to purchase spray paint.
The Best Gun Spray Paint
Two names come first when you find the best gun spray paint. The first name is Majic Paints Olive Drab 8-0850-2. Another is LCW DuraCoat DC44.
When you think about gun spray paint, there are a few things to consider. It is the type of paint that comes in the first row.
You can use three types of spray paint out there. The types are Lacquer, synthetic, and enamel polymer.
The most common type of spray paint used on firearms is enamel paint. It is long-lasting and can tolerate a lot of abuse.
Lacquer paint is also long-lasting. However, it is a bit complicated to work with it.
The most durable sort of paint is synthetic polymer paint. Yet, it is the most expensive paint on the market.
Some Ways of Spray Painting on Firearm to Make the Paint Last Longer
In the middle part of the article, I said that your firearm's lasting time depends on your use. If you do not use your guns daily, the colour can last for more than 15 years on the metal surface.
However, if you are a hunter or athlete, you will have to use your gun daily. The paint can become flaked after about three years with such a high usage frequency.
As a result, it is critical to repaint your gun every three years. It not only keeps your gun looking good but also keeps its quality.
However, there are some ways to make the paint last longer on your firearm. Let's see what they are.
The first step is to clean the surface of your gun. It is essential to clean the surface because the paint will not last long if you do not clean the surface.
The ideal method is to use the appropriate detergents, including 91 Isopropyl alcohol, for cleaning plastic. In addition, for cleaning metal parts, use acetone.
The second step is to sand the firearm. The objective of grinding or sanding the guns is to remove the old colour of the metal altogether.
You can use the 'sandblaster aluminum oxide 120 grit blasting media' to remove the old coating. However, you can also use sandpaper to wipe off the surface.
Thirdly, you can give your firearm more than two layers of spray paint. The reason behind it is each layer of colour can work as a shield protector. Thus, the layers can protect your gun from the outside environment.
Lastly, baking your gun paints in the oven is an excellent way to increase the durability of the paint. It may sound crazy, but the result will be fantastic.
After you have painted your gun, bake it for 30 minutes at 100°C or 212°F. This step firstly shortens the drying time of the paint. Secondly, it increases the durability of the paint.
Frequently Asked Questions
You might have some more questions regarding all the aspects stated above. The questions are:
Is Spray Painting a Bad Idea for Guns?
No, spray painting a gun is not a bad idea. Firearms can take benefits such as resistance from paint coating.
Is It True That Soldiers Paint their Firearms?
No, it is not true because soldiers are not allowed to paint their firearms.
Is It Safe To Spray Paint A Gun?
Is It Okay To Spray Paint A Gun With Regular Spray Paint?
It is not okay to spray paint a gun with regular spray paint. The type of the gun and the colour are two important things to consider here.
Is Repainting Guns a Good Idea?
Yes, repainting guns is a good idea because it can give your firearm a fresh look and keep it in good working order.
Is There Any Paint I Can Use On My Ar 15?
You can use Model Master Enamel paint for this work because it comes in various colours and is simple.
Final Thoughts
Spray painting on any object may look like an enjoyable task. Yes, it is pleasant, but you need to know some factors before buying and applying paint.
Moreover, you may want to spray paint on your firearms. In that case, you should know how long does spray paint last on a firearm? Additionally, what type of spray paint you should buy.
So, to help you out, I have written this article. Following this article, you can make your gun last longer. Also, you can shine your weapon.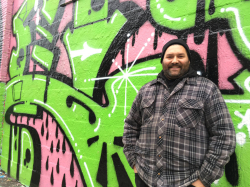 I am Macarony David & I am a fancy spray paint artist. I like to play with color and make the walls colorful, with more than 17 years of experience. I have made some recognizable works.