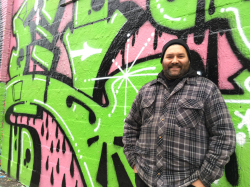 Latest posts by Macarony David
(see all)
If you are a beauty lover and want to paint your home twice a month, you must use a sprayer. Paint sprayers can make your job easy because of their simple controls, simple cleaning, short usage times, portability, and ease of use.
But are you confused about which paint sprayer you should buy? You might wonder whether you should buy a Wagner Flexio 590 Paint Sprayer or another model.
If so, then read this article because I used the Wagner paint sprayer long ago. And now, in this article, I will provide you with information about the Wagner 590 paint sprayer.
Wagner Flexio 590 Paint Sprayer: The Overview
The Wagner brand is the best for high-quality sprayers because of its control, price, flow rate, and other advantages. It is unquestionably a cost-effective and time-saving solution for professional or do-it-yourself painting jobs.
More About: How Long Does Spray Paint Take To Dry?
It is a complete spray painting kit with all the necessary instruments. Additionally, it is appropriate for nearly all painting projects due to the X-Boost turbine and spray nozzle, the latest innovations. And these innovations increase spray performance and provide complete coverage.
Unlike other sprayers, it does not have many restrictions on the texture of the paint. Depending on your preference, you can use inner or outer paints that are thin or thick.
Additionally, if you follow the setup directions in the manual, it is simple to set up. Even the most minor step is visually explained in the guidebook.
Wagner Flexio 590 Paint Sprayer: The Key Features
Flexio 590 paint sprayer has vital features, which you will find in this portion. The features are given below:
The Wagner paint sprayer offers simple cleaning because you can clean it with mild soap and warm water. Additionally, you can remove the sprayer's cleaning filters and clean them easily using an air valve tube.
Nozzle for Detailed Finishing
It has a unique nozzle for a beautiful and detailed finish. It is perfect for little tasks like painting damaged furniture or replacing railings. But, it only allows paints that are oil-based, so it is not suitable for use on thick materials.
Adjustable Nozzle for iSpray
The Flexio 590 paint sprayer has a spray nozzle for large tasks or surfaces. And you can modify the patterns and depth of the curve by turning the adjustment ring.
Moreover, you must choose a thin pattern to paint corners and smaller areas. And you have to use a broader pattern and more air pressure to coat larger surfaces.
X-Boost Power Enhancement
This brand-new innovation was developed to regulate air pressure in painting projects. It has many advantages, including a uniform finish, quick area coverage, and compatibility with thick paints. Besides, you can adjust the pressure using the ten settings according to the finishing and paint thickness.
A knob on the gun cap regulates the sprayer. And the material is sprayed by the gun when you adjust the knob. However, depending on the paint type you are applying, such as thinned emulsion or unthinned paint, you can set the spray gun at different speeds.
Wagner Flexio 590 Paint Sprayer: The Pros And Cons
In this section, you will learn about the pros and cons of the Wagner 590 paint sprayer. So, keep reading.
The Pros
The coverage speed and paint flow are customizable.
It is a very effective sprayer and offers excellent value for the money.
It has an hourly capacity of 8 gallons of paint.
For safe storage, the kit comes with a top-notch case.
It is an excellent tool that is ideal for any painting project.
The Cons
It has a brief power cord.
It is challenging to control the sprayer at a height while the paint container is full.
You need to thoroughly clean it after using thick paint because it can become clogged with paint.
Wagner Flexio 590 Paint Sprayer: How To Use?
In the following steps, you can use the Wagner Flexio 590 Paint Sprayer:
Before starting spray painting with Wagner, you must make some preparation. First, you must cover floors, woodwork, windows, doors, and other surfaces using painter's tape or plastic. Secondly, get a ladder handy to reach the upper areas.
Step 2: Learn The Using Process Of Wagner Sprayer
Before applying the paint upon your object, practice paint spraying with the Wagner spray poster that is provided. Additionally, if you need more practice to feel safe spraying with a sprayer, you can use big flat cardboard boxes. Lastly, ensure you are confident spraying using both a vertical and horizontal spray pattern.
Step 3: Painting Sprayer Adjustment
Spray painting is simple because of the adjustable spray nozzle. Nevertheless, you must learn how to change the spray nozzle for paint. And you should practice regulating your sprayer once the paint reservoir is filled.
Step 4: Vertical Pattern For Horizontal Spraying
You must choose a vertical pattern if you plan to paint in a right-to-left or left-to-right motion. As a result, your paint sprayer will release a tall, narrow oval of paint.
Step 5: Horizontal Pattern For Vertical Spraying
You should set the horizontal pattern of spray for up and down spraying. As a result, you will get a broad oval-shaped spray pattern.
A primer can ensure color accuracy. I recommend spraying a coat of primer first, mainly if you paint over a deeper color with a lighter one.
Thus, you can ensure the color you choose in the shop will stay the same at home. Additionally, it might be convenient to edge these areas with a Wagner Edge Roller or brush, depending on how precisely you have covered doors, frames, windows, etc.
Frequently Asked Questions
Is Paint Thinning Necessary For Wagner Flexio?
Smooth surfaces and materials that are sticky may require diluting. If the paint is condensed too harshly or the volume is too small, you can mix the paint with water.
What Causes The Clogging Of My Wagner Paint Sprayer?
It can happen if the air pressure is too low. The low air pressure prevents the fluid from atomizing. Additionally, the paint sprayer may clog if the liquid is made of a component that quickly hardens when it comes into touch with the air.
What Are The Uses Of The Wagner Flexio 590?
The Flexio 590 can handle a wide range of projects with its X-Boost power adjustment and selection of nozzles. Below are some uses of the Flexio 590 paint sprayer:
1. Fences.
2. Interior wall railing.
3. Cabinets.
4. Doors.
How Can I Use The Wagner Sprayer To Get A Smooth Finish?
The only secret to utilizing a Wagner sprayer to get a flawless finish is to spray gently but not heavily. To achieve a consistent finish, keep the nozzle distance from the surface at a standard distance while moving at a decent speed.
What Sort Of Paint Sprayer Is Used By Professional Painters?
There are many different kinds of paint sprayers available, including LVLP, HVLP, air sprayers, and airless sprayer models. These sprayers all offer various uses and advantages. Nonetheless, professional painters almost always favor airless paint sprayers.
How Is A Spray Gun Maintained In Good Condition?
After cleaning and drying each component of the removed paint gun, put it back together. To get rid of any extra oil, wipe the paint sprayer off and make sure it will work correctly.
Wrap Up
Concluding the article, I recommend getting the Wagner Flexio 590 Paint Sprayer. I am telling it because you can use this spray paint easily, and it is affordable and versatile.
However, I suggest you go through the entire article to learn about Flexio 590 paint sprayer. Additionally, read the article carefully to know the paint sprayer's process.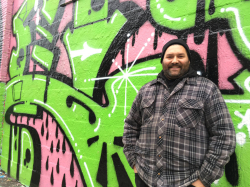 I am Macarony David & I am a fancy spray paint artist. I like to play with color and make the walls colorful, with more than 17 years of experience. I have made some recognizable works.