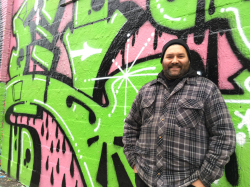 Latest posts by Macarony David
(see all)
Your glazed bathtub could get various stains and chips from hard water, soap, oil, and shampoo. But a low-budget household cannot frequently replace the bathtub.
I can feel the pain because my family does not afford to change the bathtub very frequently. So, they have to spray paint the tub to give it a fresh and new look.
Moreover, you will need the best bathtub spray paints to seal the scratches and cracks and make your tubs corrosion free. Are you wondering about the best spray paint for tubs?
You will get some of the best and most dependable tub paints provided in this article. Please keep an eye on it.
6 Spray Paint for Tubs
There are numerous spray paints for tubs on the market. But some spray paints of them are the best for tubs which I have listed in the following part: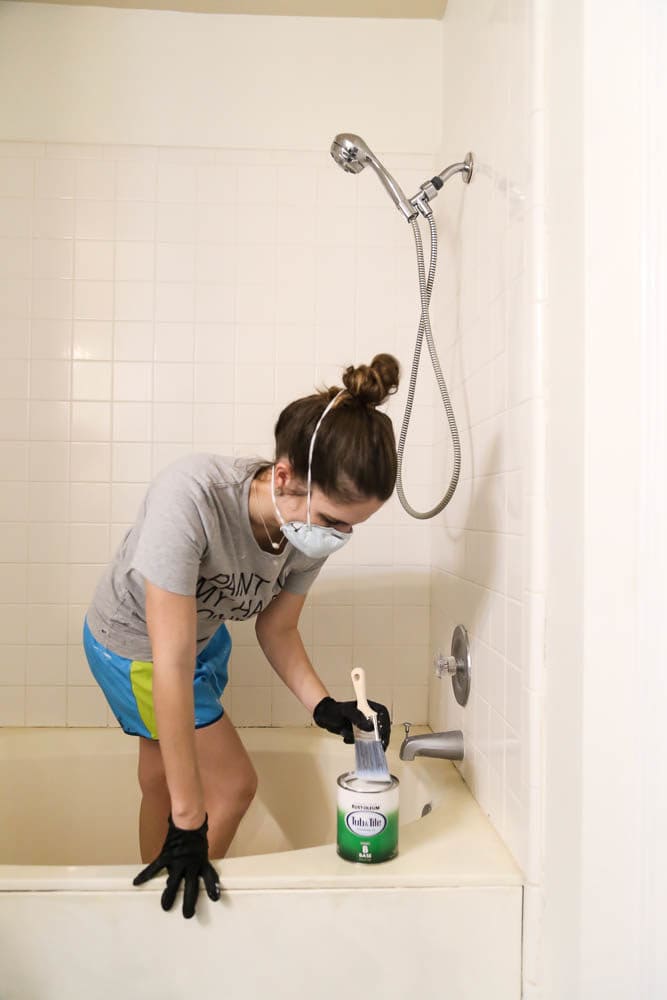 Rust-Oleum 280882 Specialty Tub & Tile Spray Paint
If you want to give your sink, shower tub, or tiles new life, you can depend on Rust-Oleum 280882 Specialty Tub & Tile Spray Paint. And with this spray paint weighing 12 oz can, you will not fail to achieve your goal. So, it should not be a surprise that you may only use it on items made of plastic.
It will take about 15 minutes for the first coat of the spray to dry once you have sprayed it on the intended project. However, when used inside, this spray can cover up to 15 square feet and is relatively neat and easy to use. You can also have it applied to objects outside.
Moreover, this item from Rust-Oleum uses an epoxy acrylic compound to withstand hot temperatures and dampness. You could say that it will endure for a long time without losing any of its quality. But it will need three days to completely dry before submerging in water.
Besides, this spray paint has a waterproof formula, making it quite simple to apply on washable surfaces. But you might be concerned about its robustness or stability. Do not worry because this item is resistant to all natural problems, including corrosion, abrasion, and wear-outs.
Pros:
It withstands dampness and high temperatures.
It is perfect for tubs and tiles.
It dries very quickly.
It offers a waterproof coating.
It covers a relevant area.
Cons:
Most of your tasks will not be able to be completed with just one can.
It has a strong scent.
Krylon K01303007 Acrylic Spray Paint
Krylon K01303007 Acrylic Spray Paint is another best spray paint for tubs. It takes only 15 minutes for this spray paint to dry completely. And this paint dries quickly enough to handle after only two hours of application.
The use of this paint is not limited to metal, even though it works amazingly on metal. Additionally, it works well on various surfaces, including dried silk flowers, glass, pottery, wood, and plastic.
Moreover, each spray can have 11 ounces, which seems like a lot. Once dry, it does not peel off because it has good coverage and adheres to metal properly. Additionally, it may shield the metal from rust and corrosion and is moisture-resistant.
This Krylon product offers a lasting finish. It has a glossy sheen and doesn't deteriorate over time like many other finishes. It can make metal things sparkling, making them appear brand new.
Additionally, it is pretty simple to use because of the applicator's button. Overall, it is a fantastic solution that can revive and protect your tub that needs to be refinished. The finish is not the strongest, though.
However, your tub is unprotected from physical harm and scratches very easily. In addition, as it dries, it leaves a texture that is less smooth than some individuals might desire or anticipate.
Pros:
It takes 15 minutes to dry to the touch.
It works on various surfaces.
It is moisture-resistant.
It safeguards the underlying object.
It provides good coverage.
Cons:
The surface is not smooth.
It easily scratches.
SEYMOUR 620-1413 Industrial MRO High Solids Spray Paint
SEYMOUR 620-1413 Industrial MRO high-solids, VOC-compliant spray paint for tubs is regarded as the most advanced in its field and provides 3 to 4 times the coverage of conventional aerosol spray paint. The capacity to cover adequately reveals both its durability and its labor-saving capabilities.
As a result, using this solution will not require you to spend a lot of time and effort working on extensive repainting tasks. Although 16 oz may not seem like much for a painting project, I can tell that it lasts longer than anticipated because of its adaptable formula.
Moreover, it has a gloss white finish, a sophisticated color that goes well with white interiors like your tub. In addition, it showcases a formulation that has received USDA approval and is heat- and abrasion-resistant. It can handle extreme humidity, provides one-coat concealment, and withstand temperatures up to 300° F.
Additionally, this paint is excellent because of its high durability and long lifespan. It can support much weight when used on tubs. If so, the paint's quality and appearance flaws are unimportant.
Furthermore, it resists sagging and running, which prevents uneven paint application. Although I do not usually go too technical about formulations, I believe it is crucial to understand their safety features.
Pros:
It gives excellent coverage.
It is resistant to abrasion and heat.
There are no lead, cadmium, or mercury solvents in the formula.
It withstands excessive humidity.
It is eco-friendly and secure to use.
Cons:
Rust-Oleum 249060 Painter's Touch 2X Ultra Cover Spray Paint
It is the best and most appropriate spray paint for tubs. With this quick-drying coating, you can protect your indoor and outdoor projects for a very long time.
Therefore, you can use it on plastic, unglazed ceramics, wood, metal, stone, and plaster. Additionally, the oil-based coating, which has a moderate aroma and is chip-resistant, offers your painted products, such as tubs, long-lasting protection. And one bottle of this spray paint dries in 20 minutes and may cover an area of up to 12 square feet.
Additionally, this durable solution hides flaws and applies smoothly to give your surfaces a semi-glossy sheen. Therefore, you will not have to worry about flaking when utilizing this spray paint to create another masterpiece. Additionally, due to the spray's decent pattern and absence of sputtering, you may get good coverage in just two applications.
The good news is that you can rapidly recoat, and it will not take the item more than 24 hours to dry completely. However, you must spray back and forth, slightly overlapping each stroke and holding the can 10 to 16 inches away from the surface.
Additionally, use two thin coats, separated by a few minutes, for the most significant results. You can twist and remove the valve's tip to clean it with easily accessible mineral spirits if it becomes clogged.
Pros:
Before usage, a quick cleanup is required.
It gives your project a semi-glossy shine.
It provides exceptional coverage.
It dries quickly.
It has fair pricing.
Cons:
The spray button is fragile.
Rust-Oleum 7592838 Professional High-Performance Enamel Spray Paint
There are durable spray paints made for business use as well as for home use. Rust-Oleum Professional High-Performance Spray Paint is another best spray paint for tubs. It is ideal for wood, concrete, masonry, ferrous and non-ferrous metal, and other similar surfaces to prevent rust and provide a durable, appealing finish that withstands fading.
So, consider using it if you require spray paint to resist varied weather conditions and exceptionally durable enamel spray paint on tubs. It is also accurate if you apply it to outdoor furniture as white spray paint.
However, industrial spray painting requires a lot of workforce and is severely time-consuming. Even for indoor use, some household jobs might be difficult.
I have found that Rust-Oleum 7592838 Professional High-Performance Enamel Spray Paint does the job flawlessly. Additionally, for maximum control, you can use the spray tip to spray at any angle, even upside down.
It offers durability, quality, and on-time delivery. Besides, it has an industrial-grade, heavy-duty construction that can resist the weather. And it provides a high output function.
The paint gives coverage up to 14 square feet and takes 15 minutes to dry and an hour to be ready for a second coat. And it provides the surfaces a glossy white finish to give them a fresh appearance.
Pros:
It is robust spray paint.
It dries within 20 minutes.
It provides excellent coverage.
It is resistant to corrosion and abrasion.
It offers any angle feature.
Cons:
This 15-ounce spray paint covers only 14 square feet.
Krylon K07031777 Gloss White Lacquer Spray Paint
Compared to other spray paints, lacquer paint is unique. It is the last suitable spray paint for tubs. Consider using this spray paint to give your tubs a solid lacquer finish.
Although it is glossy, hard, and long-lasting, it requires a different approach than other types of paint. However, you can apply it to numerous other wood, metal bases, ceramic, or glass types.
Compared to the other traditional enamel or oil paints, this sort of paint is thicker. And it is crucial to clean and prime your metal using a primer and sandpaper because it readily reveals flaws if not done correctly.
Additionally, lacquer paint dries much more quickly than enamel paint. Krylon K07031777 Gloss White Lacquer Spray Paint dries to the touch in 15 minutes. If you want to finish painting as soon as possible and get a white gloss finish, this 12-ounce spray paint is a great advantage.
Krylon paint is a fantastic choice for standing up to the elements because it is moisture-resistant. Because of these qualities, it performs well in the bathroom or kitchen. Moreover, you can use it both indoors and outdoors.
Besides, it is advanced but easy to use for everyday purposes or by professionals in the trades. Krylon spray lacquer paint is a dependable and simple color paint that professionals and non-professionals can use.
Pros:
It gives a strong lacquer finish.
It is long-lasting.
It dries fast within 15 minutes.
It provides your tubs with a white gloss finish.
It is moisture resistant.
Cons:
The finish has little bubbles in it.
The Ultimate Buying Guide of Spray Paint for Tubs
Before purchasing spray paint for your tubs, you must consider the following guidelines:
Material of Bathtub
There are several different bathtub materials, including cast iron, acrylic, fiberglass, and porcelain over metal.
Porcelain on Top of Metal
Metal that is coated in porcelain will be more durable. The chipping will be done well. But with time, this layer can start to fade.
The cast iron bathtubs have a substantial enamel coating. This enamel will protect the tub from rust and scratches to increase longevity.
Acrylic bathtubs are easily repairable. The tub will be less likely to chip or crack with the addition of an acrylic coating.
Fiberglass is more resilient than porcelain despite being more inexpensive. But over time, it can get chipped or broken.
Color
Most bathtubs are typically white. But there are also many colors available for selection.
As a result, you can select colors based on your needs. Some colors have a smooth finish, while others have a non-slip surface.
Eco-friendliness
Some bathtub restoration kits include unpleasant substances like high-grade VOCs and gases. Therefore, when applying this paint, ensure the area is adequately ventilated.
A few items are also available that have no odor and do not contain VOC. Therefore, these non-volatile bathtub spray paints will be a perfect option for people whose baths are not well ventilated.
Texture And Coverage
Another thing to think about is good coverage. Most bathtub restoration kits come with two coats of paint, enough to cover bathtubs of typical size. Furthermore, the drying times for various paints vary.
You will need a resurfacer if you realize that your bathtub has a lot of corrosion and stain. Some large bathtub kits allow you to paint the bathtub and its surroundings. But thickness is an important consideration. Pour-on enamels often have a thicker texture than a spray can.
To offer full coverage, pour-on refinishers need one application. But to complete the project, the spray cans will require three coats.
Kit Components
All the necessary tools are included in the top bathtub refinishing paint kits. Foam rollers, stir sticks, sandpaper, tack rags, rubber gloves, etching cleansers, and other essentials are among the kit's significant components.
That does not mean every bathtub paint on the market today includes the required equipment. Therefore, before making a purchase, look at the linked kit contents.
Application Method
Spray cans of refinisher paint for spray-on surfaces are available. This paint is simple to use and requires slightly fewer kit components. Spray the color back and forth from a distance of 12 inches to achieve a consistent texture.
The texture of the spray finishes is a little thin. Therefore, you must apply two to three coats for the finest results. You must first paint the bathtub rim with pour-on refinisher paint, which you must then use with a brush or roller.
While epoxy paints require mixing both cans before application, single-step refinishers arrive in a ready-to-use box. Consequently, choose products based on your needs and preferences.
Time to Dry
While certain places require at least 15-20 minutes of drying time, some are touchable immediately. You may need to wait for three days before utilizing some products.
Most products include information about the drying time. You should keep the cure time constant to prevent the bathtub from being damaged.
Frequently Asked Questions
What Type of Spray Paint Is Ideal for Bathtubs?
Epoxy spray paint lasts a long time. The epoxy spray paint is often chemical-resistant, waterproof, and scratch-resistant. Since it adheres strongly to all surfaces, it is a standard tool for DIY projects.
How Long Does Tub Spray Paint Take to Dry?
The drying time in between each application should be 30 minutes. The last coat must be applied within six hours after the first coat and must dry completely for 72 hours before being exposed to water.
How Long Does a Tub Last After Being Refinished?
Over the past 12 years, Lee has advised on home improvement projects. Lee has over 20 years of practical experience remodeling, repairing, and improving homes.
According to him, a refinished tub's surface can endure three and a half years.
How Do I Handle A Peeling Bathtub?
Filling in the cracks and holes, washing the exterior, and priming the tub's peeling surfaces will repair the problem. Once the surface has dried, you can repaint it as directed by the manufacturer.
After Reglazing, How Long Should I Wait to Use My Tub?
After the process is complete, a reglazed tub is ready for use 48 to 72 hours afterward. However, some restoration businesses employ products that dry quickly and are usable in just 24 hours.
Is A Plastic Bathtub Spray-paintable?
Yes, you can paint your plastic bathtub. You can give a new life to your plastic tub by painting it. Through painting, you can conceal existing stains.
Is Painting A Bathtub Safe?
Yes, it is safe to paint a bathtub, and by painting bathtubs, you can give them a brand-new look. You must ensure the proper supplies, including a resin finish and an epoxy primer.
How Much Time Does Painting A Bathtub Require?
Refinishing a standard-size bathtub in reasonable condition only takes 3 to 5 hours. Usually, it takes 24 hours for the tub to be reused, but with unique curing techniques, it can be ready even sooner.
Bottom Line
The bathroom is an essential thing in your life. So, you must try to give it a new and fresh look and secure it. And you can do it by repainting your tub.
So, this article will help you to choose the best spray paint for tubs. Moreover, after reading this article, you will better understand what things you should consider before buying spray paint and what spray paint you can use on your tubs. Always remember that safety comes first; therefore, take all necessary precautions when painting your tubs.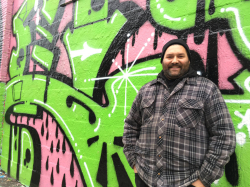 I am Macarony David & I am a fancy spray paint artist. I like to play with color and make the walls colorful, with more than 17 years of experience. I have made some recognizable works.