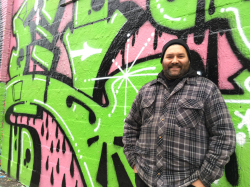 Latest posts by Macarony David
(see all)
A good newly coated set of wheels always gives your vehicle a new cosy vibe. This painting process comes with a few setbacks and procedures. So, most car owners fret over the plasti dip vs spray paint rims options.
As a vehicle enthusiast, I have always loved painting my cars in different colors. Sometimes, I would paint them based on seasons or so. However, I have always found painting the rims a bit difficult.
The hardest part for me has always been choosing the methods of coating. Is it not such a hassle to coat the tricky parts of the wheels and rims?
Over the years, I have mastered the tricks of painting my car's wheels. So, I will share my advice and choose some of the best plasti dips and spray paints in this article.
Also Read: How Long Does Plasti Dip Last On Rims & Wheels.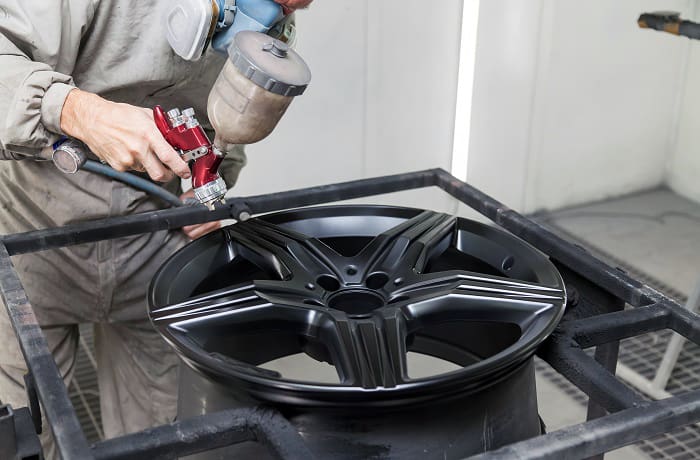 8 Best Plasti Dips and Spray Paint Rims
When you coat your car's rims, you need to keep a few things in mind. You need to ensure proper coating, paint longevity, how much the paint will protect your rims, etc.
To ensure these factors, you need to determine your preferred painting criteria. You might still ponder over plasti dip vs spray paint rims while choosing one for your beloved car. So, I will put my top list of these products in this article.
4 Best Plasti Dips
I have 4 top plasti dips in my list that you will absolutely love.
1. Plasti Dip 11203 Black
The Plasti Dip 11203 gives off a chic black coat with a glossy finish. In terms of coloring and longevity, your car will not be compromising its looks. Not to mention, how awesome will a full black rim look?
The best feature of this plasti dip is that it protects the coated products from moisture, acids, and corrosion. Even in extreme weather conditions, the coloring remains flexible and supple. Not to mention, it does not break or become fragile.
You need to ensure that the rims are completely clean before applying the gloss. It is better to remove the wheel first and then use the spray little by little. That way, you can avoid over-spraying.
You can use the playing card trick to coat the wheels properly. This plasti dip comes in a value pack of 4 with a rubbery texture. If you use one can per wheel, you can easily cover your four-wheeled car. It is convenient and long-lasting.
Furthermore, when you are ready to put your car's rims back to their original state, you can simply remove the paint. It is not a complex procedure at all.
Pros
Long-lasting black glossy finish.
Comes with a value pack of 4 cans.
Resistant to moisture, acid, and rust.
Resistant to even the harshest weather.
Easily removable and cleanable.
Cons
If your overspray, the coat becomes inconsistent and might peel off easily.
2. Plasti Dip 11212 Glossifier
This Plasti Dip 11212 Glossifier adds gloss and shine to the surface like no other. It provides a glossy texture to the color and protects the standard flat black.
The outstanding feature I found about this product is that it can withstand severe temperatures or heat. This formula is designed to connect with the particular chemical structure of cured Plasti Dip for improved bonding and durability. It is indeed simple to use.
Furthermore, this product dries to a silky, satin finish. You can modify the project and colors to your liking. This Plasti Dip Metallizer comes in an aerosol can of 11 ounces.
You get 4 cans of value pack for a reasonable price. Not to mention, the colors are highly durable that does not fade or break easily. On the other hand, I have found that you need to work in moderation with this plasti dip to make the most out of it.
You need to paint with consistent pressure and gradual, continuous strokes to achieve the best results. Furthermore, the Glossifier adds a lot to the process and performs various functions.
The goal is to generate a thick coating that lasts long. On the other hand, the color paint and metallizers tend to cause roughness on the surface. So, you need to coat the glossier carefully to achieve a smooth finishing.
Pros
The glossifier strengthens and provides a smooth and glossy finishing.
The coating is durable and long-lasting.
The Plasti Dip comes in an 11-ounce Aerosol can.
The value pack of 4 cans is provided.
The product can withstand severe temperatures.
Cons
You need to use a lot of sprays to coat the entire wheel and rims.
3. Plasti Dip Rim Kit
The Plasti dip Rim Kit comes with 4 black Aerosols cans, 2 glossifiers, and 1 cangun. This is a total package for coating and glossing the car rims day. The complete package contains 6 cans which are more than enough for you to go on an entire car.
Furthermore, this plasti dip overthrows moisture and prevents the greasy texture. The coating has acid and rust resistance. Because of the intense protection, the coating provides excellent durability.
On the other hand, the cans have a comfortable grip with a non-slip control. The synthetic rubber-based coating has great versatility in application. Besides the rims, you can use this product for detailed design.
On the other hand, the graphics and coating of the Plasti Dip can be removed very easily. The paint removal will not damage the wheel's original shape. The coating can protect the rims from heat, shock, and vibration.
You have more options with this Plasti Dip Rim Kit. You can skip the glossifier sprays if you want a matte finish. This product provides sturdy bonding layers that prevent damage in extreme weather.
Pros
Quality sprays, affordable and intense coloring.
Easy to use and non-slippery cans.
Consists of 4 black Aerosols cans, 2 glossifier, and 1 cangun.
Protects from heat, shock, and vibration.
Long-lasting and durable.
Cons
Nothing particular is found.
4. Plasti Dip Multi-Purpose Spray
This Plasti Dip Multi-Purpose Spray is a bit special because of its big container. The big jar comes in 128 Fl oz capacity and contains several colors. Furthermore, you do not have to mix or add any tints to get the desired color for this product.
Even though it is a big jar, you can still spray this to coat the wheels and rims. The glossifier formula gives off a matte/flat and a glossy finish. Regardless of the recipe, the Plasti Dip's protection process is excellent.
It protects the wheels from rust, moisture, heat, and harsh surroundings. Unlike most other plasti dips, this one can withstand cold and freezing weather. This multipurpose rubber coating spray can survive from 30 Fahrenheit to 200 Fahrenheit degrees of temperature.
The only concern you need to have is to practice extreme caution with this product. You must wear protective gear and avoid inhaling the vapor. The chemicals need to be safely handled to prevent any accidents.
Pros
Contains utmost durability.
Versatile in use and quite affordable.
Comes in a variety of colors.
Simple to remove the coat.
Prevents damage and withstands harsh temperatures.
Cons
Needs extreme caution because the container can be a bit bulky to handle.
4 Best Spray Paint Rims
Using spray paints is another excellent way of coloring your car rims. Let us look into my top listed ones.
1. VHT SP187
The VHT SP187 Gloss Black Paint is exclusively developed for steel and aluminum wheels. This paint offers great durability and sustainability. It protracts the wheels and rims surface from all kinds of substances: salt, heat, rust, etc.
This unique VHT polyurethane coating protects the wheel surface from cracking and fading. This spray paint has exceptional heat and chemical resistance. Furthermore, you can get the best out of this product by using it with primer color paint and a clear coat procedure.
My favorite feature about this paint is the resistance capacity. Your coated wheels can withstand 900 degrees of heat after drying properly. You need to carefully prepare the paint formula to ensure a good coating on the surface.
It is a multi-layer process with a high-performance coating solution. You need the primer, paint, and clear coat to formulate the coating system. It will dry from 30 minutes to overnight.
Pros
High endurance to heat and chemicals.
Smooth and glossy finishing.
Withstanding capabilities up to 900 degrees temperature.
Restore wheels and prevents damage.
Reasonably priced.
Cons
The container quality seems a bit shallow compared to the price and other specifications.
2. Dupli-Color EHWP10800
Another good catch is the Dupli-Color Wheel Coat. This spray paint has such an intense coating with highly efficient durability.
This Wheel Coat is ideal for modifying and repairing worn-out wheels. It is formulated with the sophisticated, race-proven acrylic paint compound. This Dupli-Color also has high resistance against natural and superficial damages.
It deliberately protects from coal dust, chemicals, cleaning solutions, heat, and rust. The Dupli-Color is a long-lasting spray paint that attaches to steel, aluminum, plastic wheels, and wheel covers precisely.
I highly recommend this spray paint for sustainable and quick damage control. Not to mention, it is pretty reasonable for its specifications. However, you need to be cautious while handling the container.
The only negative point I have found is that the paint has a bit of inconsistency while over-spraying on the center of the wheel. The application in the middle feels a bit rough than the edges. That is where the clear coat comes to the rescue.
Furthermore, this type of issue arises when you have almost finished the bottle. The remaining paint at the bottom can come out a bit rough. So, you need to shake the spray well to prevent uneven application.
Pros
Durable and resistant to damages.
Resistant to heat and promotes quick fix.
Intense color coating and can fix worn-out wheels and rims.
Reasonable in price.
Can be applied and removed easily.
Cons
The spray can be a bit hard to control.
The durability is sometimes compromised when faced with a pressure washer.
3. Superwrap
Superwrap is a sprayable vinyl wrap that has a multipurpose function. This product was designed for wheels, mirrors, trim, emblems, grills, etc. You need a different amount of product to coat other substances.
This spray paint comes with a coverage chart to make your work easier. So, you can identify the number of cans you will need for each project. Furthermore, its unique formula creates a one-step, high-gloss, paint-like surface that rivals powder coatings.
The great thing is that this paint is completely removable without creating any damage. You can apply this spray paint to different parts of your car. It will give you a new fresh look alongside keeping your vehicle's OEM/ original paint intact.
However, you need to be careful not to use this product other than metal or OEM Clear coated surfaces. This paint is made for specific substances. The interesting thing about this particular spray is that it comes in both solid and metallic colors.
This is your total package of powder coat appearance and the flexibility of vinyl wrap. You can return the surface to its original finish by simply peeling or removing the paint. You can peel it off by scratching a corner.
Pros
The price is reasonable.
High gloss and various color finishes.
Gives off an appearance of powder coating.
Easy to use.
Easy to remove.
Cons
Not a permanent or long-lasting solution.
4. Rust-Oleum 248927
Rust-Oleum Automotive Spray contains a long-lasting and resilient finish formula. This high-performance wheel coating spray paint can restore your car's original state. Furthermore, the rust, corrosion, and weather-resistant oil paint formula protect your wheels from a harsh environment.
My favorite feature of this paint is the angled spray that allows you to paint the trickiest places. This system decreases your finger strain and provides a comfortable grip.
You can use this rust prevention paint on metal wheels, plastic rims, and other surfaces. The oil-based formula dries quickly and provides durability. The drying duration is 10 minutes, and it can cover up to 8 square feet of substances.
I love how this paint is scratch resistant. This Rust-Oleum has a glossy, high-shine finish that makes your wheels look new and chic. This spray paint is my absolute favorite.
Pros
Rust and corrosion prevention.
Long-lasting oil-based formula.
Dries quickly and is durable.
The angled spray application reduces finger strain.
High glossy finish.
Cons
Nothing Specific is found.
Ultimate Buying Guide of Plasti Dip vs. Spray Paint Rims
If you are still pondering the plasti dip vs spray paint rims issue, you can go through the list above and decide on your preferred option. I will further discuss the features you need to focus on before buying these wheel and rim paints.
Plasti dip
Before buying a plasti dip paint for wheels and rims, make sure you focus on the qualities and validity of the product.
When applying a plasti dip on your car's wheels, it is essential to measure the coatings correctly. Some sprays emit color intensity in one go, and some sprays require several layers to get the color.
So, you should get a plasti dip with a quality spray that has color opacity. Furthermore, some paints get flaky if you over-layer them. So, make sure to read the measurement label before buying the product.
On the other hand, make sure to test the finishing before buying it. The outcome should be glossy and sustainable. That way, you will have a long-lasting and smooth application.
Durability is the most crucial aspect you need to focus on. Your plasti dip needs a sustainable and durable coating to go through the harsh environment.
The wheels are constantly exposed to dust, heat, moisture, acid, etc. Your plasti dip should be able to withstand those obstacles. In this case, my favorite plasti dip is the "Plasti Dip Rim Kit."
This product has the utmost durability in the harshest weather. I have listed its description and reviewed the product above.
Easy Application and Removal
I would prefer the other options over spray cans. These Aerosol cans may seem simple to use, but the nozzles tend to get clogged easily. When it happens, the application becomes streaky.
It is better to Invest in a professional sprayer. A few ones are sold by DYC, and the dip by the gallon. These are also less expensive and long-lasting.
You can purchase an all-in-one kit that includes a sprayer as well. In the case of plasti dip applications, the more preps you have, the better it will work. The kit should consist of a pre-dip cleaning solution and all the painting materials.
The most essential thing is to clean the rims of any impurities from the surface. That way, the dip bonding process will run smoothly. Furthermore, a product with a simple application will ensure easy removal without any damage.
Spray Paint Rims
Spray paint is used for various applications, including crafts, autos, and more. I will guide you through choosing the correct spray paint for your job.
Resistance and Prevention
After spray painting your wheels or any surface, you will need a coating that will prevent rust, chemicals, impurities, fading, etc. There are a few rust-prevention sprays available in the market that you can try.
Rust Prevention Spray Paint is formulated to provide a long-lasting and quick finish application. It can resist rust, fading, and chipping. Outdoor applications, such as garden furniture, light fittings, and bicycles, are ideal for this kind of spray paint.
These are available in various sheens, colors, and materials to suit your needs. The rust preventing formula can work on metal, concrete, wood, and wickers. Furthermore, it comes in glossy, semi-glossy, metallic, satin, hammered, and textured finishes.
When you buy spray paint, you need to look into its durability. It is crucial that the paint coating is resistant to harsh weather and heat. That way, it will last long.
Make sure to read the label thoroughly. In this case, my favorite one is the "Dupli-Color Wheel Coat" spray paint. It has great durability and resistance to impurities.
Spray paint for all surface purposes is designed to provide an equal, long-lasting finish. The great thing about these sprays is that it leaves you the hassle of buying or applying a separate primer. The reason is that most all-purpose spray paints include both paint and primer altogether.
Some all-purpose paints are suitable for both outdoor and interior applications. It's also great for crafts, shelves, picture frames, tables, chairs, furniture, and shutters, especially wheels and rims. The spray paint can work on metal, concrete, wood, plastic, and laminates.
It also has various finishing similar to the rust-preventing one. This is why I prefer the all-purpose spray paint over others. It is like your one-stop shop for spray painting.
Frequently asked Questions
What is the duration of Plasti dip coating?
Plasti Dip, if done correctly, may last up to three years before needing to be retouched. It is extremely long-lasting and will not lose its adhesion.
How long should you let the Plasti Dip dry before peeling?
Allow approximately 30 minutes for the plasti dip to dry to the touch after the final coat. It also depends on the coatings, thickness, temperature, and humidity.
How many Plasti Dip coatings should I apply?
You can apply a minimum of 5 coats for best performance and easy removal.
Does Plasti Dip get discolored in the sun?
Whether it's the blazing sun or relentless battering from ice, rain, and abrasive road salt, Plasti Dip can withstand it all.
How do I make Plasti Dip dry faster?
You can use a blow dryer adjusted to low heat. You can also use fan speed.
How long can spray paints be allowed to dry between coats?
Depending on temperature and substance, you should let it dry to the touch for 15 minutes to 24 hours.
On what surfaces should you not use spray paints?
Avoid extended contact with sunlight or heat from heaters, stoves, hot water, and other potentially explosive substances.
What is the shelf life of spray paint?
Spray paint cans typically have a shelf life of two to three years following the date of manufacture.
What can cause spray paint to crack?
Being exposed to too much humidity and moisture can cause the spray paint to not stick to the surface and crack.
Is it possible to spray paint in the sun?
Painting in direct sunlight and hot, humid conditions is not suitable.
Conclusion
Plasti dip and spray paints are both popular and essential elements for wheel and rim coating. These are your personalized tools to paint your vehicle parts as you like. However, you can still ponder over plasti dip vs spray paint rims.
So, I have reviewed and listed all the essential information about these tools in this article. My overall favorite plasti dip will be "Plasti Dip Multi-Purpose Rubber Spray". This big jar is actually a killer.
On the other hand, my overall favorite spray paint will be the "Rust-Oleum Automotive Spray". I personally love oil-based tools, and this one has all kinds of multipurpose functions.
You can scroll up and read the review to get why I prefer these paints. I hope you find your desired one from this article.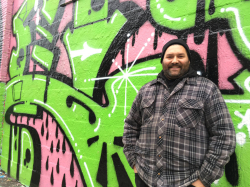 I am Macarony David & I am a fancy spray paint artist. I like to play with color and make the walls colorful, with more than 17 years of experience. I have made some recognizable works.