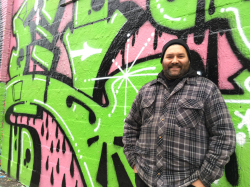 Latest posts by Macarony David
(see all)
Spray painting is a fantastic way of making your objects attractive and durable. And if it is your helmet (made from plastic, fiberglass, metal, etc.), you need spray painting badly. You need to paint your helmet not only to cover the previous faded color but also to give it a new look and make it UV-protected.
I always suggest my younger brother spray paint his helmet whenever it looks faded. And it works in improving its outlook and protection. But you need to choose the suitable spray paint for your helmet.
Are you wondering about the suitable and best spray paint for helmets? If so, you are at the right place. Go through the article and get your desired answer.
6 Best Spray Paint for Helmets
I drew up a list of spray paints while considering the best combination, increased resistance, durability, and adherence. There are six of those for you; have a look.
Rust-Oleum 211338 Specialty Spray Paint
Rust-Oleum 211338 Specialty Spray Paint is helpful, and you can use it on your plastic and fiberglass objects, like a helmet, by yourself. Surprisingly, you can also choose between three different color tones, including Dark-Hunter Green, White, and Black.
However, instead of rushing into things, you should ensure your chosen objects are spotless and free of even the slightest bit of dust, trash, or buildups. As this spray paint uses an oil-based formula, residues will ultimately appear if the surface is not well wiped.
Moreover, it is interesting that you will not need to prime beforehand, allowing you to apply immediately and saving you some money. And this 12-ounce spray paint for indoor and outdoor items is suitable for all plastic items, including fiberglass, vinyl plastics, PVC, resin, mailboxes, storage lockers, lawn chairs, etc., and will cover up to 10 square feet per bottle.
However, if you use an oil-based formula on your helmet, your helmet will undoubtedly survive for decades. Additionally, it offers improved adherence for increased durability and is strong enough to withstand scratches and cracks.
Moreover, the paint will dry solidly in 20 minutes after application. Your item will be prepared for usage. Overall, Rust-Oleum 211338 Specialty Spray Paint is the spray paint to choose if you want the best color retention and gloss finish for your helmet.
Pros:
It dries very quickly.
It has fantastic coverage.
It is usable on products that are both indoor and outdoor.
It does not easily scratch.
It ensures high durability over time.
Cons:
Hard plastics do not always work well with them.
Rust-Oleum 249060 Painter's Touch 2X Ultra Cover
Rust-Oleum 249060 Painter's Touch 2X Ultra Cover is the suitable and best spray paint for helmets if your helmet is of plastic. It dries quickly and offers long-lasting protection to your indoor and outdoor projects.
As a result, you can apply it to unglazed ceramics, metal, wood, plastic, masonry, and plaster. And the oil-based coating offers your painted items like helmets long-lasting protection, has a mild scent and is chip-resistant. Additionally, one bottle of this spray paint can cover up to 12 square feet of your project and dries in 20 minutes.
Moreover, this long-lasting product evenly conceals imperfections and applies easily to leave your surfaces with a semi-glossy finish. Therefore, you will not have to be concerned about peeling off when using it to create your next masterpiece.
Also, you can get excellent coverage in only two applications because of the spray's decent pattern and lack of sputtering.
However, the good thing is that you can quickly recoat, and it will not take more than 24 hours for the object to dry entirely. Spray back and forth, gently overlapping each stroke while holding the can 10 to 16 inches away from the surface.
Besides, for the best results, apply two or more thin coats, separated by a few minutes. If the valve gets clogged, you can twist and remove the tip to clean it with readily accessible mineral spirits.
Pros:
It needs a quick cleanup before use.
Its smooth application can give the best result.
It offers excellent coverage.
It dries fast.
It is reasonably priced.
Cons:
You cannot use the spray if the spray button breaks because it is fragile.
Rust-Oleum 245197 Universal All Surface Spray Paint
The Rust-Oleum 245197 Universal All Surface Spray Paint will be ideal if you want terrific all-purpose paint. You can use it on various materials, including fiberglass, vinyl, metal, and wood.
Moreover, it is appropriate for use both inside and outside. Since it is resistant to fading, UV rays, and rust, the paint performs incredibly well in external applications like helmets that you use outside. As a result, you can confidently use this spray paint on your plastic or fiberglass helmets that will be exposed to direct sunlight.
However, oil-based paint is one of the most widely used types of paint for painting metal, fiberglass, or plastic. In addition, the oil is resilient to damage and everyday wear (helmet) and tear, attaches readily, and hides flaws.
And it dries in just 30 minutes after application, in contrast to the common criticism that oil-based paint takes a long time to dry.
Rust-Oleum Universal is a two-in-one spray that combines primer and paint. Primer is necessary for metal paint to last long since it improves adhesion and corrosion protection. The Rust-Oleum Universal Spray Paint is designed in an authentic and user-friendly way.
Moreover, it incorporates a comfort grip trigger, which is made to ease finger fatigue and lessen pain during challenging tasks. Additionally, it includes a variable angle spray that you can use even upside down, and each can provide coverage up to 15 square feet.
Pros:
It sticks to every surface.
It is strong and resilient.
You can spray from any angle with it.
It can decrease finger fatigue.
It can paint hard-to-reach areas.
Cons:
The sprayer could clog or leak sometimes.
Stainless Steel Rust Protective Spray Paint
There are instances when you want to give something a new finish while preserving its original appearance. This Seymour Stainless Steel Rust Protective Spray Paint is an excellent option for both scenarios. Since it is made entirely of stainless steel pigment, your finish will look like stainless steel.
But this paint offers more than simply a nice metallic finish. Additionally, it acts as a shield to safeguard your metal. For instance, it is a non-yellowing compound designed to be UV-resistant, shielding your helmet from the sun and avoiding fading.
Moreover, you may be confident that direct sunshine will not be a problem because it can withstand heat up to 250 degrees Fahrenheit.
Seymour Stainless Steel Rust Protective Spray Paint offers good protection against water. You will not have to worry about dew, rain, or other water sources.
Also, this paint will shield the metal against corrosion and rust, bad weather, water, and even oil. This spray paint weighs 13 ounces for each can. Although it is not the most affordable paint, you get what you pay for with all the safety it delivers.
Additionally, it has a quick-drying formula, which will enable you to finish your project and go for the next project as soon as possible.
Pros:
It is quick to dry.
It gives proper stainless steel coloring.
It shields from the rain and sun.
It is rust and corrosion-resistant.
It offers protection against water.
Cons:
Krylon Looking Glass Silver-Like Aerosol Spray Paint
Among Krylon's remarkable selection of spray paint, Looking Glass Silver-Like Aerosol Spray Paint is the best spray paint for helmets. Using this aerosol spray, any glass, including your helmet's looking glass, can transform into a false mirror that is both decorative and practical.
I am astonished to see my reflection after applying five coats of this looking glass aerosol spray paint to a piece of glass. To prevent the color from adhering to debris or dust, you can use a glass cleaner to cleanse the surface before applying it. Nevertheless, you will not need to spend much time on preparation.
Moreover, the paint will take only a few minutes to dry once you spray it on your helmet's glass. If you look attentively, the imitation mirror has some very slight surface crackling, which gives the glass object a rustic appearance. It is not necessary to apply a protective sealer due to its longevity.
Of course, using this product and making a glass object into a fake mirror allows you to create various alternative patterns. You will see how it could help create props and house decorations like windows, vases, and jars.
You do not have to work too hard to press the nozzle. As a result, you will find that moving your arm back and forth makes it simpler for you to spread the paint uniformly.
Pros:
It makes a fake-mirror surface out of glass.
It is helpful for house decor and props.
It offers durable paint.
It requires little preparation.
It has a simple-to-use nozzle.
Cons:
It could be challenging to open the cap.
Krylon Premium Metallic Spray Paint
Krylon Premium Metallic Spray Paint is another excellent spray paint made by Krylon. Using this spray paint, you will be able to give your object (helmet) a sleek, shiny appearance so that it will be a great decision on your part.
Additionally, it will offer excellent adherence to various indoor and outdoor surfaces, including plastic, glass, metal, wood, paper, ceramic, plaster, wicker, etc.
Moreover, the 8-ounce can of Krylon Premium Metallic Spray Paint offers the best metallic copper appearance. And your helmet will receive a deep, glossy polish that will give it a metallic plating appearance and a high gloss, extremely smooth surface.
So, this spray paint is ideal for use on accessories (helmets) and household items because it dries in about 10 minutes and is acid-free.
Additionally, the metallic accent improves the aesthetics of your object and adds the perfect contemporary finishing touch to your thing.
Besides, you can give anything a great look by spray painting with the elegant color of Krylon Premium Metallic Spray Paint.
Finally, I would like to mention that customers have trusted Krylon spray paint since 1947. Furthermore, Krylon has a wide range of spray paints that may be used to clean, recolor, and restore any metal object.
Pros:
It gives a dry finish in 10 minutes.
It can provide a smooth surface.
It offers the best metallic copper appearance.
It is acid-free.
It provides a deep, glossy finish.
Cons:
It is costly.
It is not for children to use.
The Ultimate Buying Guide of Spray Paint for Helmets
Selecting the right spray paint is very important. You cannot simply purchase any spray paint for a specific kind of object. Therefore, you must consider the following guidelines before buying spray paint for helmets:
The quality and mechanism of spray paint are likely the most complex aspects. Well, quality always matters, regardless of how much it costs. Choose a spray paint that will meet your needs and be both long-lasting and reliable.
Moreover, because some spray paints are too bright and some are darkening, the gloss factor is essential when purchasing spray paint. But a semi-gloss finish is best if you want to balance the odds.
Purchasing spray paint will not be helpful without proper resistance. Your money will never be worthwhile. Therefore, resistance can be demonstrated against various substances, including heat, salt, rust, chemicals, and moisture.
However, moisture resistance is the most crucial requirement for spray paint. Otherwise, even the slightest contact will cause the applied product to smudge. It depends on your preference for the type of resistance you require.
The actual enemy of a project can be drying time. Even though painting takes a short while, you must wait for the paint to dry before moving on to the next step. To estimate how long your job will take, consider the drying process and the necessity for additional coats.
What if you need a coating that gives more protection than just moisture and rust prevention? Even specific layers can offer chip and scratch protection.
These durable enamel coatings are recommended if your project will be near many people or frequently come into contact with other objects.
Adhesion is one of the key components of the painting. It will not be beneficial if the paint does not adhere.
Ensure that the paint you purchase is explicitly designed to adhere to your object surface. If you do not, you might not obtain a decent coat, and when it peels off, you will be disappointed.
Most users prefer spray paint because it is so simple to use on project surfaces. However, it largely depends on a trustworthy brand that will enable you to handle a broader range of projects quickly and easily.
Spray paints can help with any DIY project or create attractive looks on your item. So gather a wide range of colors to choose the ideal shade for the tasks. Some finishes are available in various styles.
High-gloss surfaces are sparkling and simple to clean, but they draw attention to several drawbacks. And flat finishes are difficult to maintain and conceal defects because they are not shiny.
Every spray painting project carries a cost. The most costly spray paints do not typically produce the best effects. Even cost-effective spray paints can finish a task when compatibility and comfort are not compromised.
Frequently Asked Questions
Can A Motorcycle Helmet Be Spray Painted?
Undoubtedly, a motorcycle helmet can be spray painted. It is helpful for hiding minor surface flaws like scratches and stains.
Best of all, you can personalize your helmet by doing this.
How Long Does Spray Paint Take to Dry on A Helmet?
Apply the paint to the helmet in short, controlled bursts while holding the spray can 8 to 12 inches away. Then allow it to dry. Wait 15 to 1 hour before applying the second layer, depending on the product.
Can Spray Painting A Helmet Make It Less Sturdy?
Yes, painting can diminish the effectiveness of your helmet because there are solvents and other harmful substances in many paints.
Thus, the chemistry of the color may influence the helmet's structural integrity and can react to the helmet's primary material.
Is Painting A Motorcycle Helmet Legal?
Numerous variables affect whether helmet painting is permitted or not. However, your location will ultimately determine everything. It is mainly legal in the US.
Which Color of Helmet Should I Purchase?
Brighter colors are more visible and have a lower accident probability. The results of a study indicate that a white helmet is preferable to a black one, but overall, orange or yellow are the safest colors.
What Sort of Paint Should I Buy to Decorate Motorbike Helmets?
Acrylic and spray paints are the two greatest types of paint on a motorbike helmet. Spray paints work nicely for your helmet's more graffiti-style or urban appearance.
In addition, you can purchase them in almost any color at most hardware stores, and they are inexpensive.
Does A Helmet's Color Affect Heat?
The amount of heat a helmet radiates depends on its color. A lighter-colored helmet will absorb less solar irradiation and so produce less heat than one that is darker in color.
How Many Paint Layers Are Necessary for A Helmet?
To get a nice-looking color, three coats are necessary for a helmet. Before moving forward, ensure that it has dried completely. Since you have already made an effort, you should not be impatient and delay properly drying that hue.
Final Words
Everyone wants their objects to look nice and be safe from harm. For those people, this article is the ideal resource for guidance on choosing the best spray paint for helmets.
Hopefully, after reading this article, you will better understand what spray paint you can use on your helmet. Always remember that safety comes first, so when painting your helmet, follow all necessary safety measures. I wish you a great time customizing your helmet.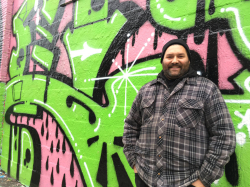 I am Macarony David & I am a fancy spray paint artist. I like to play with color and make the walls colorful, with more than 17 years of experience. I have made some recognizable works.