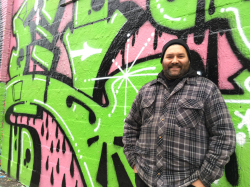 Latest posts by Macarony David
(see all)
Recently, the wood fence of my house became dull and grey due to weather damage. It made my house all spooky and old. So I decided to re-stain the fence to make it all new and beautiful with a pump sprayer because brushes take a long time.
As wood fence keeps our house protected and private, we also need to make it look good from the outside. So you must be wondering how to stain a fence with a pump sprayer?
Therefore, we have gathered a full-proof step-by-step process to stain your fence with a pump sprayer and make it look fresh and pleasing. Let's get started.
What you will need?
To make your fence new and fresh by staining them with a pump sprayer, you will need some equipment.
Gloves, Mask, Goggles, and Coverall costume or old cloth.
Plastic wraps.
Newspapers.
A 25-degree tip pressure washer.
Sandpaper.
Solid, semi-transparent, and wood preservations stains or colors.
A primer coat.
Bucket or a paint stirrer.
A Pump sprayer with a canister.
A synthetic brush.
Waterproof sealant.
After collecting all these pieces of equipment, you can start the process of staining your house fence. Here are the steps you should follow for fence staining.
Check the weather
Before you start to stain your fence, make sure to check the weather of your location. If the weather is hot, the stain will dry quickly, leaving lines and marks on the fence. Moreover, if the weather is too humid or cold, the stain will take longer to dry.
So you have to check the weather forecast and choose a day with 50-60 degrees temperature and low humidity. Also, make sure there will not be any chance of rain for the next 24 hours.
Take all safety measures
If you want to be clear about how to stain a fence with a pump sprayer, then you need to protect yourself first. Safety measures are essential for this type of work.
You should wear a mask, gloves, and goggles for your own safety. It would be best if you would wear a coverall costume to avoid staining your clothes.
Cover and fix all necessary places
After taking all the safety measures, you can move to the next step to cover places and fix the fence. You would not want the stain to go all over your favorite plants and trees.
So it would be best if you cover your plants and other vegetation with plastic wraps or newspaper. You also have to cover the bottom of the fence with newspaper to protect your lawn and patio stones from the stain spray.
Moreover, you have to do repairs like filling the nail holes, cracks, etc., and tightening or removing loose screws and nails. You can also use sandpaper to remove the dust and debris from the fence. It will make the fence surface smoother for staining.
Clean and clear the fence
Now you need to clean and clear away the fence and its surrounding. If you have any lawn furniture or pots and yard decoration around the fence, remove them. Then it would help if you cleaned the fence itself.
You have to pressure wash the fence with a 25-degree tip pressure washer. Hold the wand about 18 inches away from the fence and gradually sweep up and down from one side of the fence to another.
You will notice all the dirt and mildew washing off and the color of the fence brightening. Now let it dry for 24 hours before straining it.
Reference: https://www.wikihow.com/Clean-a-Wood-Fence
Choose the right stain
You will find different types and brands of fence-staining products in the market. Some of them are applied by brush and rollers, and some are made explicitly for pump sprayers. So it would be best if you chose a stain that is appropriate for pump spraying.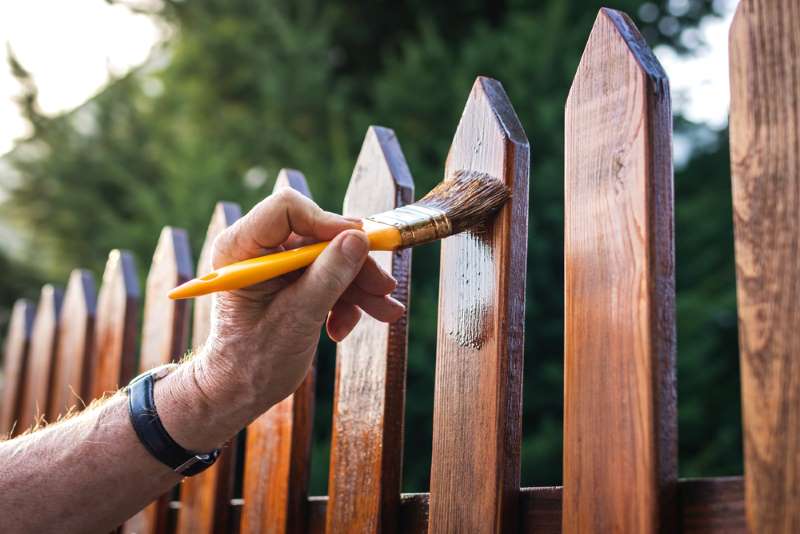 Moreover, fence staining products also differ from wood to wood. Many of them also provide features like solid, semi-transparent, and wood preservations. Therefore, it is up to you to decide which one is best for your house fence.
Apply primer coat
Before staining your fence, you should always apply a primer coat. A primer coat helps the stain stick to the fence evenly and for a long time. So it is necessary to use primer coating for smooth stain application.
To apply the primer coat, you need to use a clean paintbrush. It may take a longer time to cover the whole fence. Then as the primer is drying, you can start preparing the pump sprayer.
Prepare the pump sprayer
To prepare the pump sprayer for fence staining, you should always follow the manufacturer's guide given with the pump. Most pump sprayer brands provide an instruction guide with the product. There is also a basic guide that you can follow.
First, you need to stir the stain in a bucket or a paint stirrer. Then remove the lid of your pump sprayer counterclockwise and pour the stain into the canister. Then put the lid on in a clockwise manner to secure it.
After unlocking the handle, you will need to put pressure on the canister by pumping the handle. When you feel the pressure built by the increasing resistance, you are ready.
Apply the stain
You should always test your pressure by spraying it on a wall or bucket. You can easily change the pressure according to your preference. However, it is ideal to start from lower pressure to higher due to the fence height.
You can start spraying by putting 8 to 10 inches of space between your sprayer and fence. For horizontal panels, you should spray up and down. On the other hand, you should spray left to right for vertical panels.
Let it dry completely after you covered the whole fence with a wood stain sprayer for staining. You can also use a brush to paint the corners or the missed area afterward. If needed, you can do another coat for more depth of color.
Organize everything
After your stain is completely dry, you can start organizing the surroundings. You can also brush a final coat of waterproof sealant for protection if needed. This sealant will protect the fence stain from rain, storm, and even humid weather.
Then, put back all the furniture and plant pots. Uncover the plants and stone pathways from newspapers and plastic wraps. And there you have it, your newly stained fence!
Frequently Asked Questions
Can I use a pump sprayer to stain a fence?
Of course! Pump sprayers are the best when it comes to staining your fence. They produce a high volume which makes fence staining very quickly and easy. You can also try an airless paint sprayer with an HVPL sprayer depending on your fence size. 
Is it better to spray or roll-stain on a fence?
It is better to spray the wood fence stain because it is easy and takes less time. So you can satin an entire fence in one weekend. On the other hand, roll stains are time-consuming and hard to apply. Therefore, airless sprayers are the best for fence stains.
Do you have to stain both sides of a fence?
Yes. You have to stain both sides of your fence if both sides are visible. Fences protect and give privacy to your house. So you have to maintain and stain the fence so that it looks beautiful both inside and outside. Your neighbors may also be impressed by it. 
How long does it take to stain a fence with a pump sprayer?
What kind of sprayer do I need to stain a fence?
It would be best if you had an HVPL sprayer or High volume, low-pressure sprayer for staining an entire fence. 
How many coats of stain do I need for a fence?
You will need only one coat of stain if you use solid color stains. For semi-transparent stains, you might need two coats. The second coat should be applied approximately an hour after the first coat.
Conclusion
Fences are the first thing people notice before looking at your house. It also creates a private space for you to get creative inside your home and garden. So, it is necessary to maintain wood fences by cleaning and staining them before they get old and rusty.
Only, for this reason, we have concluded all a straightforward and effective way to spray stain for you to know how to stain a fence with a pump sprayer. With our tricks and tips, you easily clean and stain your wooden barrier fresh so that your neighbors will get impressed by your newly stained fence.
More Tips: Click Here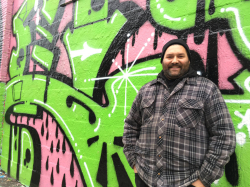 I am Macarony David & I am a fancy spray paint artist. I like to play with color and make the walls colorful, with more than 17 years of experience. I have made some recognizable works.